Solder paste (bottle)
Easy wash type

8820 series
Good wettability
Special activators achieve the same wettability as regular non-crean solder paste.


Good wettability
●Confirm wettability during continuous printing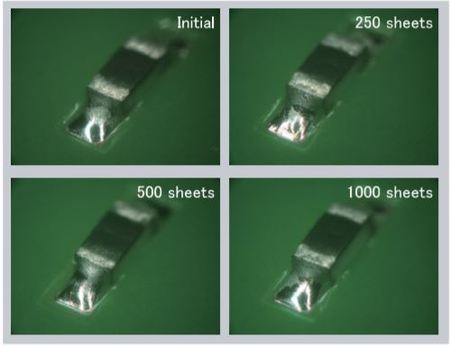 Good wettability continues even during long-term continuous printing
0.5mm QFP
Stencil thickness:0.15mm
Correspond to the washing process
Use material that is highly miscible with solvents for the flux base.Improves the washability of the residue.
Good washability
●Ionic residue test

After 1 min washing with IPA at 40℃, measure the amount of ions
Good washability in the ionic residue test
Long lasting printing stability
Prevents the reaction of the flux and powder, in order to prevent the viscosity increasement during continuous printing.Enable to implement stably.
Good stability on continuous printing
●Confimation of the shape of the printed solder paste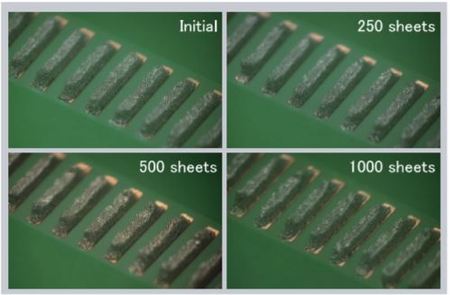 Stable shape after long time printing
0.5mm QFP
Stencil thickness:0.15mm
| | |
| --- | --- |
| Alloy type | J3 (Sn:Bal / Ag 3.0 / Cu 0.5) |
| Flux type | MIL-RMA |
| Halide contents | Less than 0.007% |
| Powder particle size(μm) | 38~25(Equivalent to type4) |
| Flux contents(%) | 11.0% |
| Deterioration(Pa・S) | 220 |
| Copper plate corrosion test | No corrosion |
| Copper mirror corrosion | No corrosion |
| Insulation resistance(Ω) | More than 5.0×108Ω |
| Electrochemical migration | No migration |
| Flux name | 8820 |