Soldering issues
Flux spattering, solder ball (Flux cored solder wire)
Flux spattering
The flux spattering is a most problem in soldering with flux cored solder wire. The appearance of the product will be impaired. In addition, flux adhered to the liquid crystal screen, camera unit, switch contact point leads to defects in the product.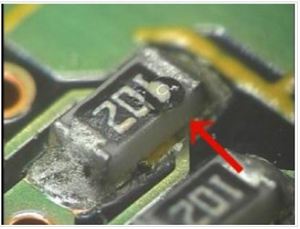 Causes of flux spattering
Flux spattering occurs when the low boiling point and low decomposition point components in the flux are boiled and gasified by the heat during soldering and exploded simultaneously with melting of the solder.
Factors that flux spattering is likely to occur are as follows.
· Not selected suitable solder for the work
· Too high iron temperature
· Too fast solder supplying
· High work area altitude (low ambient pressure)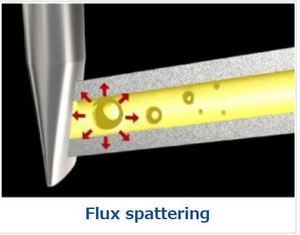 Solder ball
Solder ball easily occurs at the same time as flux spattering. Generated accompanying the flux spattering in extreme supplying, too severe movement of the soldering iron, even too much amount of solder.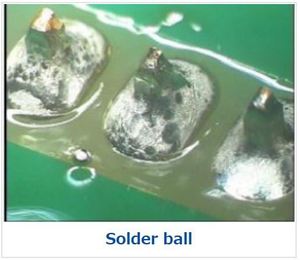 Selection of solder materials
It is possible to reduce the spattering by solder material, by increasing the melt viscosity of flux, using materials with less gasification, etc.
At our company
· Manual soldering
· LASER soldering
· Robot soldering
· High altitude (high altitude place, low atmospheric pressure place)
We have low spattering type flux cored solder wire suitable for each and please contact us.