Special usage
Aluminum soldering
Uses of solder for aluminum
Small aluminum motor
Aluminum voice coil

Price and features of aluminum
The price of aluminum is about one-third that of copper, which can lower procurement costs. Since it weighs about a third, we can reduce the transportation cost and the environmental load on shipping.
The characteristic of aluminum is ecology and economy.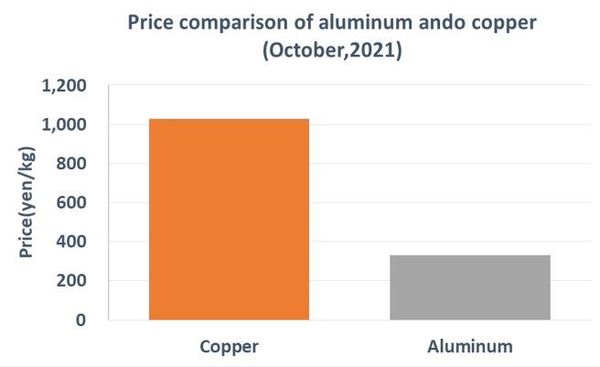 Aluminum soldering
We made it possible to solder to aluminum which was difficult until now.
The surface of aluminum has a strong oxide film, and it is impossible to remove the oxide film with ordinaly flux.
No washing
We succeeded in removing a strong oxide film of aluminum with special fluorine compound activator in our flux cored solder wire EAN series.
It can be used without washing flux residue as well as ordinary flux cored solder wire.